1/16-3/8" 21 Piece Bright HSS Jobber Set in ABS Plastic
Part Number: 2006-F2
HSS Bright Finish Drill Sets in "Tradesman Tough" ABS Plastic Cases.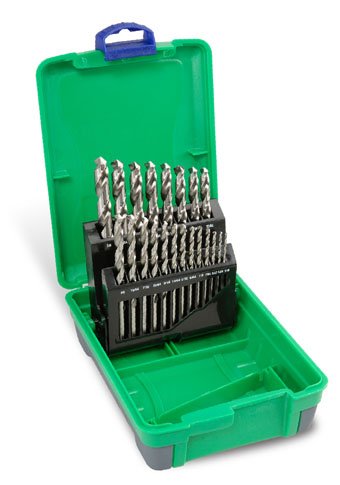 BORDO FRACTIONAL QUICK SILVER M2 HSS JOBBER DRILLS
ANSI B94-11
118° Split Point (crankshaft point)
Split point is self centering and reduces the need for end thrust. Friction at workpiece is reduced. 118º point angles are ideal for use in materials such as mild steel and cast iron. The 118º point creates easily controlled chips which are wide and thin.
DRILL BIT SURFACE TREATMENT
Bright Finish Jobber Drills have no surface treatment and are supplied in the as-ground condition. These tools are suitable for general purpose use, particularly for non-ferrous applications.