1.1/4" x 7 x 1.5D UNC Wire Thread Insert
Part Number: 3532-1.1/4X1.5D
Bulk Inserts - UNC 1-1/4 X 7 - 1.5D
| | |
| --- | --- |
| Military Standard | MS122132 |
| National Aerospace Standard (NAS) | NASM122132 |
| National Stock No. / NATO Stock No. | |
| Thread Diameter inch | 1-1/4 |
| TPI | 7 |
| Installed Length | 1.5D |
| Installed Length inch | 1.875 |
| Barcode | 9326518078531 |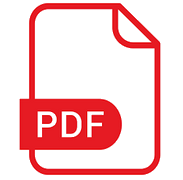 Specifications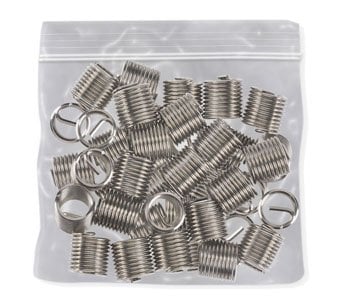 PowerCoil
MIL SPEC
Wire Thread Inserts strengthen tapped threads in light weight parent materials such as aluminium. They are helically wound inserts made from high quality chromium nickel stainless steel with a diamond shaped cross section.
PowerCoil inserts are used in OEM applications in a wide range of industry sectors including aerospace, automotive, military and electronics. They are inexpensive when compared to other inserts and simple to install, yet are extremely tough, wear resistant and corrosion resistant.
Most importantly, PowerCoil inserts allow the stress loading from the bolt or similar threaded part to be more evenly distributed over the threads in the parent material.
For detailed insert specifications including drilled hole dimensions, tapped hole dimensions and compatible tools download the Spec Sheet by clicking the icon on the bottom left of this page.